Did you see the Blue Supermoon full moon on Aug 30? What a way to send off our hot August nights! If you missed it you'll have to wait until 2037 to catch the next one, But don't worry, we will have plenty of regular full moons between now and then.
In this issue we have a new Block of the Month, new fabrics, and new notions - it's just a sampling of all that's new. You should plan a trip to see it all in person!
Upcoming Events:
Ten Item Tues: Tune in with Carol for Facebook Live most Tuesdays at 3:00 pm. Ten minutes. Ten items (or more).
Check out the weekly list on the home page.
Sept Retreat: Sep 21-24, 2023. Sold out.
Northern California River Run Shop Hop: Oct 6, 7 and 8. Collect a pattern and fabric kit to make a bright colored leaf block at each shop. Visit all shops to enter to win prizes. Click here to see the list of shops and all the details.

Block of the Month:
NEW! Let Freedom Ring! Row by Row BOM
Enjoy making this patriotic quilt a row a month! We've pulled out all the stops when it comes to red, white and blue and patriotic fabrics to make this very scrappy with only few repeated prints and lots of different white backgrounds.
Starts Nov 1, 2023
$17.99/month for 10 months.
Click here to sign up and pay for month 1. Limited to 12 participants.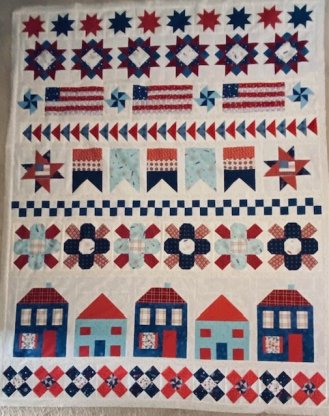 NEW! Hometown Neighborhood Seed Packets BOM
Each month for nine months receive the Lori Holt Seed Packet pattern and fabric to make a 16" x 16" house block. In month ten, receive the finishing kit and instructions to set your house blocks into our Quilt Corral exclusive, Garden Maze setting. Fabrics will be the same or similar to those shown on the monthly patterns.The image shown is an example of what our quilt setting will look like.
Finished size: 78" x 78"
$26.99/month for 10 months. Sign up by pre-paying for month 1 here. Starts Oct 1.
Limited to 12 participants.
LAST CALL!! Shop Hop Block of the Month!
Adventure awaits! Beginning in Jan, 2024 visit a different shop each month to purchase and pick up your block of the month kit. Collect a little gift at each shop and get a ticket to enter a drawing to win the grand prize of a gift certificate to each shop at the end of the program. Sign ups end Oct. 1.
Click here to sign up.
Click here to view the flyer. Scroll down to Upcoming Events.
Click here to download and print the pdf flyer with participating shops and the monthly order.
New Fabrics!
Stonehedge - Autumn Spelndor
The same great Stonehedge fabric by Northcott that you've come to know and love - this time in rich autumn tones with a panel, an ombre, several coordinates and easy peasy patterns!
Click here to shop all of Stonehedge - Autumn Splendor
Click here for Autumn Night Kit.
Click here for Windswept Kit.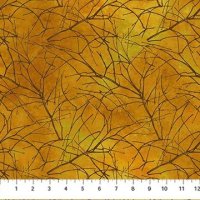 Country Life
Just in, Country Life, by Riley Blake featuring sweet farm images and two unique panels. Let's face it, we're in the heart of farm country so its' hard to pass up a collection that features barns and farm animals! We also have the Boris the Cow doll panel and the Farm playset panel - cut out and fuse to felt and turn it into a mobile for baby's room that can later become a playset with the barn as a carrying case!
Click here to shop the collection.
Click here for the Boris the Cow panel.
Click here for the Farm playset panel.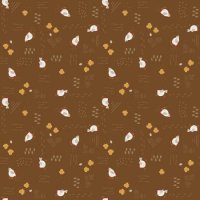 Featured Panel!
Christmas Tree Farm Panel
Classic old time Christmas complete with red truck and red barn! We have put this panel in a kit with pieced trees alternating with pieced stars. Display it all through the winter.
Click here for the panel.
Click here for the kit.
New Kits!
Bear Mountain Quilt Kit
Featuring the new Starry Nights fabric, which is not exactly a panel, but rather running yardage.
Click here for the kit.
Click here for the collection.
Focus on handwork
Merry Little Christmas Redwork Embroidery
Make this charming little wall hanging using fusible applique and hand embrodiery. There is no piecing in this project! The kit includes the pattern, background fabric and five shades of solid red fabric for the trees, rick rack trim, vintage buttons and floss. Backing is not included. Finished size: 13" x 16"
Click here for the complete kit.

New Notions!
Light Hearted Zipper Pulls
Doll up your zipper pouches with the addition of a decorative zipper pull. The two pack coordinates perfectly with the "Be Mine Heart Zipper Pouch Kit."
Click here for the zipper pulls.
Click here for the zipper pouch kit.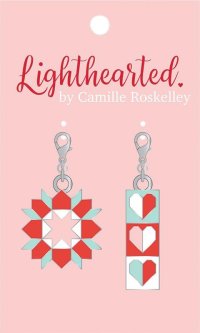 XL Corner Clipper Tool.
If you already love the original Folded Corner Clipper Tool, let us introduce you to her big sister, the XL Folded Corner Clipper Tool. Pairs perfectly for 10" precut squares. We love it for all those times we are making sew and flip triangles, especially snowball blocks!
Click here to shop.
Featured GO! Accuquilt!
GO! Courtyard Block on Board Die
Selected this month simply because I wanted to feature a circle die in celebration of the Blue Supermoon!
Click here to get yours. The price has gone up on this die but we still have ours marked at the old price!

Back in Stock!
Chenille!
We are restocked with many colors of Chenille! and Carol has created some kits too!
Click here to shop all Chenille.
Do you have a panel sitting around that would be enhanced by Chenille? Chat with Carol, our resident Chenille pro, for ideas!
Click here for the 'Tis the Season to be Merry kit featuring the panel and all the chenille needed to "Chenille It!" Check out the Lella Boutique Sew Along illustrating how to take this panel to the next level with Chenille!
Click here for the Jolly Ole St Nicholas panel and chenille kit.

Veteran's Quilt Project
Here's a recent veteran's quilt completed with the help of customers and friends! Thanks to everyone who sewed blocks, to Liz for assembling it during retreat and to Theresa Ward of Always Quilts for donating the machine quilting! We appreciate all of you for supporting our local veterans! These quilts will be distributed by the VFW Auxillary Post 1770.
Keep sewing like it only happens once in a blue moon!
Carol and Barb

Upcoming:
Sept Retreat: Sept 21-24, 2023
River Run: Oct 5-7, 2023
Twelve Gifts of Christmas: TBD
Shop Hop BOM: Barn Star Sampler, starts Jan 2024.
Ten Minute Tues: Most Tuesdays at 3 pm on Fackbook.

If you've missed any of our previous emails or just want to check a past email for something specific you can view them here in the newsletter archives.
Monday - Saturday 10 AM - 3 PM.
For needs outside of these hours please contact us via the contact page on our website, or via FaceBook, or by calling the shop. 530-934-8116