Skip Navigation
Website Accessibility
Quilt Corral Jan 2023 Newsletter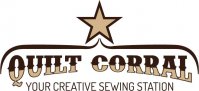 Howdy Quilt Corral Friends!

Here at Quilt Corral we are starting the year off on a sad note with the passing of Bob Martin. He was Barb's dad and Carol's father-in-law. Services will be Jan 4th and 5th therefore, we are delaying a few previously scheduled events.


We will be closed Thurs Jan 5th.


Jan 2: Closed for Federal holiday

Jan Sale: Postponed

Mar Retreat: Registration delayed

Jan 3 Ten Item Tues: Cancelled

Our schedule looks like recent air travel in America - postponed, delayed, cancelled, but everything is not on hold! We have a new Block of the Month to show you and new items just in that we love and think you will too.


Upcoming events:

March Retreat: March 16-19, 2023. Save the date. We will send a separate email announcing opening of registration. This event is at the Glenn County Fairgrounds in Orland, CA. Bring your RV, or make your own hotel arrangements. $200 for three days of sewing! $50 non-refundable deposit will hold your space. Balance due by Mar 1st.

Block of the Month:

NEW!!
Aunt Sukey's Sampler BOM
Featuring the Henry Glass, Chocolate Covered Cherries fabric collection by Kim Deihl. You'll make 12 unique 10" sampler blocks using Marti Michell templates, then add pieced frames to the blocks and set on them on point along with 6 Aunt Sukey blocks. Finished size: 80" x 104". It's a brilliant way to make a big quilt! And it's really gorgeous!
$25 sign up fee plus $12.99/month for 15 months. The price includes two template sets and the book.
Starts Mar 2023. Limited to 12 participants.
Click here to sign up.

New Fabrics!

Frontier by Northcott
Blue, brown, cream, tan. Horses, stone, fence posts. Rugged, western, and just plain beautiful. We have the whole collection! Kits will be coming soon.
Click here to shop all prints.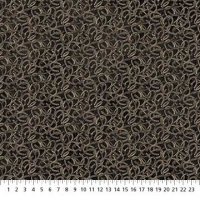 Featured Panel!
Lori Holt My Happy Place Zippy Bags - It's a panel!!
Get 8 zippy bags printed on decorator weight fabric featuring several of Lori Holt's classic prints. Also available are packets of perfectly coordinated double slide zippers. Makes four large and four small project bags. Cut on the lines and sew. Simple zipper installation instructions included. Warning - they are going fast!
Click here for the panel.
Click here for the zipper pack.


New Kits!
Plaidolicious
We got these patterns in just before Christmas - a little too late to kit in Christmas prints. But here in farm country we love plaid year round! Leave it to our chief plaid lover, Carol to walk around the store and visualize it as a spring quilt!
Click here for the kit.


Iris Dream - Full kit in Coral
Previously a BOM this is beautiful panel project is now available as a full kit. Finishes 80" x 80". It's a Quilt Corral exclusive!
See the sample at the store. The actual quilt is much more vibrant than this image shows.
Click here for the Iris Dream full kit.




New Notions!
Quilt Corral Zipper pouch
Choose red, purple or pink. Perfect size for embroidery skeins, spools of thread or small projects.
Click here to shop all colors.



Sparkly lanyard
Two hooks on the end so you can use it for your glasses!
Choose from rainbow, pink, turquoise, leopard, or purple.
Click here to shop all colors.



New Labels!
Add a special touch to your projects with these little tags. Sew them into the seams of your zippy bags, or onto the back of a quilt. If you love making stuffed toys, these are adorable slipped into a seam.Several designs to choose from.
Click here to shop all woven labels/tags.


New pattern!
Casserole Carrier
This was one of our Naughty or Nice sew-in projects. Use scraps from a 2 1/2" precut strip pack. You can leave it un-quilted or quilt with simple lines. You'll need two D rings and webbing for the handle.
Click here for the pattern.
Click here for the D rings
Click here for the webbing. (If ordering online, specify webbing color in comments when you check out.)



Back in Stock!
Cuddle (aka minkee) Choose Black or Brown. Pre-cut and packaged in two yard cuts.
Click here for Black and White Calf
Click here for Brown and Ivory Pony

Our Tiny Tree A Day Challenge

Thank you for a fun year of tiny trees! We are exploring possibilities for a sew along for 2023.
2023 Retreat Dates!

Registrations will open approx 6 weeks prior to each retreat. Sorry, but we do not accept requests to save a spot or "put me on the list". That way everyone who is interested has the same opportunity to attend.


Mar 16-19, 2023
July 20-23, 2023
Sep 21-24, 2023

A message from Barb:
My dad was a great supporter of us and of Quilt Corral. When Carol and I bought the store in 2016 he wanted to be the first person to buy something from us. He came in and looked around but didn't have much use for thread or fabric so he asked if he could buy a windsock to hang on his barn. A lifelong entrepreneur, he was interested in hearing about our business successes. He enjoyed seeing shop samples that we made and some of you may recall he and my mother often stopped in at our retreats to have lunch with us. He really loved visiting all the happy sewers and seeing their projects hanging on the walls at those retreats. This picture is from Quilt Rush 2021 when my parents stopped in to say hi.

Carol and Barb
If you've missed any of our previous emails or just want to check a past email for something specific you can view them here in the newsletter archives.
Monday - Saturday 10 AM - 3 PM.
For needs outside of these hours please contact us via the contact page on our website, or via FaceBook, or by calling the shop. 530-934-8116