The countdown to Christmas has begun!
Need a last minute hostess gift? Thread or batting to finish your Christmas sewing? Or, are you all caught up and ready for a new project for 2023? Come to Quilt Corral!

Upcoming Events


Naughty or Nice Sew-In: Dec 7-8, 2022. We can still take a few more sign ups for this event. Click here for details.

January SALE! Jan 2-4, 2023. Get a free Shimmer Bag with an in-store purchase. Watch for Shimmer Bag Deals throughout 2023.

Ten Item Tues: Join Carol for Facebook Live every Tues at 3:00 pm. Ten minutes. Ten items (or more).
The weekly list is posted on the home page. Click the photo to shop. Put the item in your shopping cart. Check out and tell us if you'd like shipping or store pick up. Easy peasy. Click here then scroll down until you see all the pretty pictures!

News and announcements:
Gift Certificate Sale!! Ends Dec 24, 2022

Buy a gift certificate and get one yard of fabric free for every $50 you spend!
The fine print:
-Purchase online or in-store.


-Minimum gift card purchase is $50 to get the free yard.


-1 yard is 1 yard (for example: not valid for 2 half yard cuts)
-Excludes Cuddle cloth (aka - minkee), wide backs and any fabric priced over $12.99/yd
-Choose your free yard the day of the in-store gift card purchase. We have some already cut for you to choose from for quick shopping. (Or for your spouse or adult child's quick shopping!)
-or get a coupon for 1 free yard to be redeemed before Jan 31, 2023.
-For online gift card purchases, we will email a coupon code for the free yard after we receive your order.
-No exchanges.
-Click here to buy now and scroll down until you see "gift cards"

Twelve Gifts of Christmas Shop Hop
Thank you for all the lovely comments about how much fun you had at Quilt Corral during the Twelve Gifts Shop Hop! We had fun too!


Quilts for Veterans
Quilt Corral is partnering with our local VFW to make quilts for local veterans. Our goal is to donate one quilt a month to be gifted to the Veteran of the Month honoree. If you have an interest in supporting this community service project we are seeking block makers (see below for details), sew day workers to turn the blocks into quilts and machine quilters willing to donate quilting (one quilt per year). Let Carol know if you can help.


Make Blocks, Enter a drawing!


To launch the Veteran Quilt Project Carol has been cutting up scraps and making pre-cut block kits. Pick up a kit or two, sew the block and return it to Quilt Corral. When you bring your block back we will enter you into a quarterly

drawing for a $50 Quilt Corral Gift Certificate. The more blocks you make, the more chances you have to win. The current batch of blocks are 8"x 8".

If you live outside our area but would still like to sew a pre-cut block, just send us a self addressed stamped envelope and will will drop a block kit in the mail to you. Send it back and we will enter you in the drawing.
Quilt Corral, Veterans Quilt Block
245 W Wood St
Willows, CA
95988

New Fabrics!
Western Fun
Just in! Another traditional Western collection in the colors we love - denim, red, and warm browns. Perfect for those western projects on your to-do list and with only 5 prints in the collection we are showcasing them all in this newsletter! A "Carol find" from Quilt Market. Blends well with other collections in the store.
Click here to shop Western Fun.



Forget Me Not by Windham
Where do I even begin? Diagonal plaids, tiny flowers, mason jars, stamps ... navy, peach, red, green, yellow in bright, light and multi prints of clusters of flowers and tonals. We love it and think you will too! We also have the 10" pre-cut squares! I can't even decide which prints to showcase. Please click the link and look at them all!!
Click here to see the whole collection.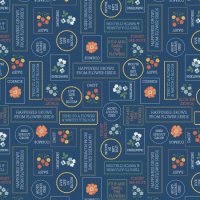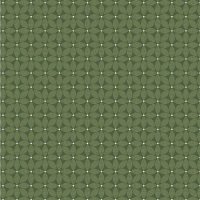 Featured Panel!
"Aurora - Call of the Wild"
A gorgeous digitally printed panel. Have you seen the Aurora Borealis? Us? No. But this panel is so vivid we can almost imagine it! Pairs well with Fairy Frost and Glisten fabric collections for that crisp, wintery look.
Shop here for the panel.
Click here for pattern that would work well with the panel.
Click here for Fairy Frost
Click here for Glisten.



NEW Notion!
Notion Necklace
Put a seam ripper or scissors on the loop. When you want to use it push in the button and it will pop off the ring so scissors are not attached to your lanyard. When finished, pop the button back on. Brilliant, especially for those of you who never have a long enough lanyard for your scissors.
Click here to get yours!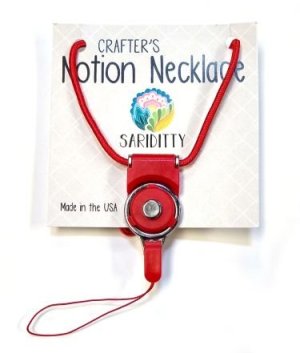 New From Accuquilt!
Go Plaited Block on Board Die
Makes a 12" block, all the shapes needed are on one die! Curious about Accuquilt? Ask for a demo next time you're in the shop.
Click here to buy the die.



New Pattern!
Out West
Can you picture this project in the Forget me Not collection featured above? How about Farm girls Unite? Or Lori Holt prints? Or Patriotic? Solids? Westerns?
Get the pattern here.




Focus on handwork
Home Pillow
Do you have trouble with embroidered satin stitch? Here's a technique to try: Fill with rows and rows of straight stitch (or stem stitch). The finished look is so pretty. Make the Home pillow with one mini charm pack, a background and a coordinating backing plus a little pom pom trim (isn't it cute?). It would be cute in Christmas prints with the flower stitched in red!
Get the book here (we only have one left!!!)
Shop mini charms here.



Beginner Embroidery Kits
These kits of little embroidered pictures in a wooden hoop are another great find from Quilt Market. Everything to complete the project, including the small hoop, comes in it's own drawstring bag. There are so many cute designs that we had a hard time choosing. Barb's favorite is Lake Tahoe. Carol's is, of course, the patchwork star! Which is yours? See all our current inventory by clicking here.


Tiny Trees
Ha! Just when you thought we would stop talking about Tiny Trees, guess what Carol discovered? Tree template sets in two more sizes!
Click here for the original Tiny Trees Template Set and pattern. Finished size is 3" x 4.5".
Click here for the medium which is called: Little Trees Template Set and pattern. Finished size is 4" x 6"
Click here for the largest, which is called: Mini Tree Template Set and pattern. Finished size is 6" x 9".
Here's a little scrap quilt Carol made using all three.



Flannel on Sale!
We are closing out flannel. All flannel is on sale for $5 yard. Perfect for backings, 3 yard quilts and baby blankets. Limited inventory. Wow! I just did the math! I could make a 3 yard quilt for $15!! Click here for all flannel.

2023 Retreat Dates!

Registrations will open in a few weeks for the Mar retreat. Sorry, but we do not accept requests to save a spot or "put me on the list". That way everyone who is interested has the same opportunity to attend.


Mar 16-19, 2023
July 20-23, 2023
Sep 21-24, 2023

Naughty? Nice? A little of both? We hope your holiday is filled with the people and things that make you happy!

Thanks for supporting us throughout 2022!

Carol and Barb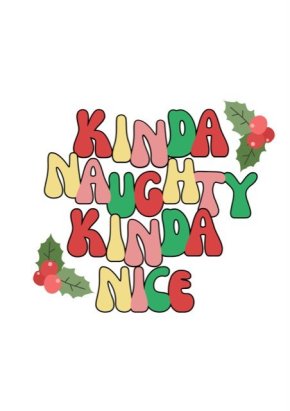 Naughty or Nice Sew-In: Dec 7-8, 2022
Jan Sale! Jan 2-4, 2023


If you've missed any of our previous emails or just want to check a past email for something specific you can view them here in the newsletter archives.
Monday - Saturday 10 AM - 3 PM.
For needs outside of these hours please contact us via the contact page on our website, or via FaceBook, or by calling the shop. 530-934-8116