Dog Days of Summer!

Do you love the dog days of summer or not? Barb yes, Carol, not so much. Either way, if you are staying in and sewing, with the AC blasting, we have inspiration for you!

In this newsletter let's focus on the small stuff - little cute projects including a new BOM, quick-to-sew items such as a Halloween apron, kits with everything you need so you don't have to go out in the heat for supplies. And, if you turn the fan on full speed and point it to your face, we have new wool projects.


Upcoming Events:


Sept UFO RV Retreat: Sept 22-25. This event is SOLD OUT.

North State River Run Shop Hop: Sept 29-Oct 1.

Ten Item Tues: Facebook Live is back every Tues at 3:00 pm. See more below.

Block of the Month:
A note regarding our BOM programs. You are not considered enrolled until we have your credit card info on file for auto billing. Please help us keep our BOM programs running smoothly.

New!!
Seasonal Table Mat Series Embroidery BOM!
If you love small seasonal projects and are an embroidery fan this is the project for you! Each table mat includes carefully curated fabric for the scrappy checkerboard center, the background fabric for the embroidery and the binding. Monthly kits come with the giant rick rack trim and the tiny buttons to make a charming seasonal table topper. Bonus! We've also included backing! (Add your own floss.)
Finished size is approx. 10 1/2" x 17"
$26.99/month for 6 months
Halloween, Christmas, Winter, Valentine's Day, Birdhouse and July 4th.
Begins Sept 2022
Limited to 13 participants.
Click here to pay for month 1 then call the shop 530-934-8116 with your credit card info for auto billing.




"Iris Dreams BOM"


We have a few opening in the coral colorway. The purple is sold out.


Finished size: 84" x 84"
$17.99/month for 7 months

Sign up by clicking here then call the shop with credit card info for auto billing. 530-934-8116.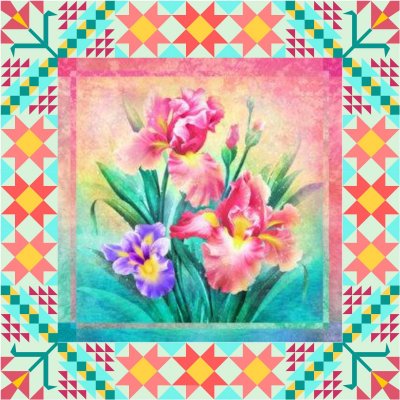 Ten Item Tuesdays


Join Carol every Tues at 3:00 PM for a quick, ten minute Facebook Live shopping experience. We have modified our approach. This is no longer a Comment Sold experience. Instead if you see an item you like go to our home page and scroll down until you see the list of ten items. Click on the item to view. If you want to purchase, add the item to your shopping cart and complete your order as an online purchase. Select ship or store pick up upon check out.

It's fast and fun!

New Fabrics!

Glisten by Northcott


It's a new basic with a little shine. Works nicely with Fairy Frost or whenever you want a little shimmer and we have it in so many lovely colors! (Selected to showcase this month because we all seem to glisten when it's hot!)


Click here

to see all of Glisten.



Featured Panels!

Life happens, Wine helps
Beautiful wine themed prints. Great for placemats, napkins, or make wine bags with the preprinted panel (2/3 yd of your favorite coordinate is needed for the lining) Includes several prints including a panel of labels, clusters of grapes, wine words, glasses and bottles as well as a tonal purple and an awesome cork print.
Click here for the collection.




Dine and Wine Pattern
Use Life Happens, Wine helps collection to make a cute set as a hostess gift or for yourself!
Click here for the Dine and Wine Pattern (it's on sale!)



New Kit!

"BOO!"
As crafters and sewers we know we have to start holiday sewing long before the holiday or we won't finish in time. So, let's talk Halloween. The kit for this tiny wall hanging or table mat is small enough for an end table or maybe even on the bathroom sink! How fun is that?
Click here for the kit.




Kitty Corn Panel Apron
A Quilt Corral Exclusive.
Start with a panel and convert it to an adorable Halloween apron featuring vintage black cats and pumpkins. Don't cook? No problem, it'll make a cute kitchen decoration hanging on a hook or cupboard door knob. Straps crisscross in the back for adjustable fit.
Click here for the kit.




Focus on handwork

New wool kits!

"Peaceful" is a 10" x 16" oval wool candle mat by The Woolen Needle. Barb visited their awesome shop in Iowa and picked out a few projects for our Quilt Corral wool lovers! The kit includes the wool and cotton backing. Add your own floss.
Shop here for the Peaceful candle mat.




"Spool Pincushion"

5" round pincushion is like a little floppy puddle that, when filled with walnut shells, stays where it's put. Includes wool and lining fabric. Add your own floss.
Shop here for the spool pincushion kit.




Buttermilk Basin's "Sugar Cookie ornament kit"

In woolfelt. Hang them on your tree or arrange on a tray to make a cute zero calorie cookie display! Kit includes the woolfelt needed for all 8 sugar cookies and enough of the cookie color for backing (the pattern suggests flannel but we like the woolfet on back) Includes glass beads to embellish and baker's twine for hanging. Add your own floss.
Shop here for the Sugar Cookie ornament kit.




New Notion!

The Magic Seam Ripper

Ergonomic handle, super sharp blade. We love it!
Click here to get yours!




New pattern!

Pincushion Fit For A Queen

Love old fashioned pin cushions? We came across this vintage style pin cushion pattern that sews up in any style of print. The pattern has instructions for using templates but it can be cut with the 60 degree line on any ruler.
Click here for the Cut Loose Press pattern.




Back in Stock!

Crushed walnut shells

We loved crushed walnut shells for our pincushions. Our bags are sized for one average sized pincushion. For large or very full pincushions you may want to get two. (Get two for the Fit for a Queen pincushion.)
Click here to shop.


Our Tiny Tree A Day Challenge


Continues all year!
You may join at any time! Click here for the template set. Click
here
to download the pdf with guidelines and tips.
Each month Barb and Carol take turns posting ideas on our social media pages. In July Barb converted an apron panel into a Christmas wallhanging!
Click here for the panel.
Click here for the border fabric.
Click here for the solid red. 1/2 yard each is enough for borders and binding.
Or you could always just make the apron and make one tiny tree for a pocket!!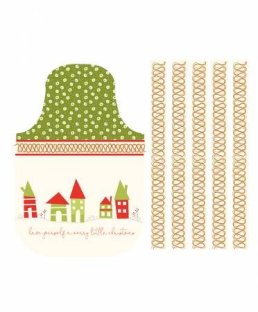 Barb cut the Tiny Trees and trunks from the green bib and all the background from the cream portion of the apron panel.




While on a annual family vacation, Carol had each family member make a couple of trees. She plans to add to it every year!

Tiny Trees would also make a fun friendship block exchange!




Click here for Tiny Trees Template Set and pattern.


Sept 2022 Retreat!!
Our UFO Retreat Sept 22-25, 2022 at the Glenn County Fairgrounds in Orland, CA is SOLD OUT. If you are registered and plan to come in an RV click here for the Glenn County Fairgrounds RV registration form.

2023 Retreat Dates!


We have reserved our space at the Fairgrounds for the following dates!
Registrations will open approx 6 weeks prior to each retreat. Sorry, but we do not accept requests to save a spot or "put me on the list". That way everyone who is interested has the same opportunity to attend.


Mar 16-19, 2023
July 20-23, 2023
Sep 21-24, 2023

Happy summer sewing!
Carol and Barb
and Maggie (she's demoing how dog days are done!)



Sept Retreat: Sep 22-25, 2022
North State River Run: Sept 29-Oct 1, 2022


If you've missed any of our previous emails or just want to check a past email for something specific you can view them here in the newsletter archives.
Monday - Saturday 10 AM - 3 PM.
For needs outside of these hours please contact us via the contact page on our website, or via FaceBook, or by calling the shop. 530-934-8116