Skip Navigation
Website Accessibility
Quilt Corral October Newsletter and Fall Frolic rescheduled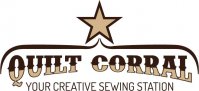 Howdy Quilt Corral Friends!

Fall is upon us. That means get your Halloween projects completed. Make your Christmas project list. Rake leaves, carve pumpkins, make soup. At Quilt Corral we are here to help with the quilting projects but you are on your own for the yard work, pumpkins and cooking!

Upcoming Events:
Next Facebook Live: Monday Oct 4, 2021 at 5:30 pm.

Virtual Shop Hop:

RESCHEDULED

to Oct 18-22, 2021, 5:30 - 6:30pm each night.

12 Gifts of Christmas: Nov 5-6, 2021, 10 Am to 5 Pm



Virtual Shop

Hop!


The Northern California Virtual Shop Hop via Facebook Live has been rescheduled to the week of Oct 18-22 due to a FaceBook outage. Join a different shop each night for one week, Collect a free block pattern from each store! Each shop will also be offering full kits for projects using the blocks. Participating shops are:
Villa Rosa, Quilt Corral (that's us!), Swifty Stitches, Pieces of Love Quilt Shop and Sew Katie Jean!




Twelve Gifts of Christmas!
November 5-6, 2021 from 10 AM to 5 PM
4 Shops. 3 Holiday themed projects at each Shop (or more!!) 2 days. Visit all four shops to see a total of Twelve Gifts. Holiday ideas galore! Note: We will stay open until 5 pm for this event.




Announcements:
We will be continuing abbreviated hours of 10 am - 3 pm for the remainder of the year (except during Twelve Gifts shop hop when we will be open until 5 pm.)

Regular FaceBook Live on hold for now. Thank you for letting us know you miss our Live sales. We will be back but Carol's evenings are tied up with coaching High School volleyball. All schools are experiencing schedule changes so Carol never knows which nights her girls will be playing. Go Honker Girls.

2022 Retreat dates:
Save the dates for our RV UFO Roundup Retreats at the Glenn County Fairgrounds.
Mar 24-27
July 28-31
Sept 22-25
Registration will open for the March retreat in early Jan.

Block of the Months and Clubs
Patch Party BOM is sold out. Thanks to everyone who signed up.
We have three new BOM coming for 2022 - check back next month for details.

New Fabrics!
All About Christmas Tidings of Great Joy by JW Wecker for Riley Blake. For all you JW Wecker fans out there! Get this Vintage Christmas collection featuring old time images from postcards with classic JW Wicker words that demand closer inspection. We have kits, layer cakes, coordinating prints, panels and a boxed quilt kit. Check out everything by clicking here! As with all JW Wecker, we expect this collection to fly out the door!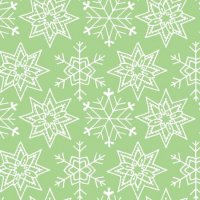 Featured Panel
Bloom Bouquet by Blank
Just when we thought all 2020 orders had arrived a shipment of Bloom Bouquet showed up. It's bright, cheerful and off season. But if you are like Barb, who mourns the end of summer, check out Bloom Bouquet! Flowers, butterflies, dragonflies, birds and encouraging words in blues, pink, clear crisp yellow. We have 2 panels, two quilt kits, a table runner and/or placemat kit, FQ bundles and several coordinating prints. Click the images to shop. Click here to see all of Bloom Bouquet.




Although we don't have the sample ready to show you, we have created a kit of the block panels for this table runner and placemat set.




Back in Stock!
Pellon Fusible Fleece is back in stock! We were unable to get this product all year and are happy our favorite fusible fleece is once again available. Click here to shop.


New items!
Glam bags! Carol is addicted to cute zipper bags which means we always have some at Quilt Corral! Here are a few of our current cuties. Click here to shop all Glam Bags.


If you've missed any of our previous emails or just want to check a past email for something specific you can view them here in the newsletter archives.

Happy Fall, Happy Stitching!
Carol and Barb

Virtual Shop Hop:

Rescheduled

to Oct 18-22, 2021 5:30 - 6:30 PM

Twelve Gifts of Christmas: Nov 5-6, 2021, 10 AM - 5 PM
2022 Save the Dates for Retreats:Mar 24-27, July 28-31 and
Sept 21-25.
Our current hours:
Monday - Saturday 10 AM - 3 PM.
For needs outside of these hours please contact us via the contact page on our website, or via FaceBook, or by calling the shop. 530-934-8116