Skip Navigation
Website Accessibility
Quilt Corral Aug Newsletter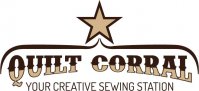 Howdy Quilt Corral Friends!

It's the dog days of summer! In our little town of Willows, when we were growing up, "Dog Days" meant sidewalk sales in our downtown district. As a nod to the past we're having a Dog Days sale at Quilt Corral!

Upcoming Events:
Dog Days of Summer Sale: Aug 1-15, 2021

Next Facebook Live events: Friday Aug 20, 2021 at 6:00 pm.
and Friday Sept 10, 2021 at 6:00 pm.

Retreat: Sept 23-26, 2021. Registrations now open. See below for details.

Fall Frolic Virtual Shop Hop: Oct 4-8, 2021, 5:30 - 6:30pm each night.

Twelve Gifts of Christmas: Nov 5-6, 2021. Save the date! Four shops, three Christmas gift or project ideas at each shop. Holiday inspiration galore!



Dog Days of Summer

Sale! - August 1-15, 2021.
*Enjoy 20% off in stock Accuquilt plus, Accuquilt Go GO! club members get an extra 10% off in stock items. For online orders, call the shop to get the discount.
*20% off dog panels: Faithful Friends, Good Dogs Too, and Dog Gone Fun. Limited to stock on hand. Click the image below to shop panels on sale.
*In store deal: Take an extra 10% off sale items.




UFO RV Retreat - Sept 23-26, 2021
Now accepting registrations for the Sept UFO retreat. Sew for three days at the Glenn County Fairgrounds. Come in your RV or make your own hotel reservations. $200 includes lunch and dinner Thurs, Fri, and Sat.
For more information and the registration form click here.
For RV reservation information click here.
Reserve your spot here with a $50 deposit, balance by Sep 1.
Or pay in full here. When paying online please follow up by sending your registration form to the shop. Scan and email to quiltcorral2488@att.net or drop in an envelope and send to: Quilt Corral, 245 W Wood St, Willows, CA 95988.



Fall Frolic Virtual Shop Hop!


Oct 4-8, 2021, 5:30-6:30 pm each night. Save the date for another fun virtual shop hop event via Facebook Live! Join a different shop each night for one week, collect a pattern from each store, enjoy spending time with each shop owner and seeing what's new and exciting at their shops.

Did you miss out on our exclusive Virtual Shop Hop kits? We have full kits for both quilts available. Patterns are included. Shop here for Unravel the Mystery Kit. Shop here for Hot Summer Nights full Kit (shown below!)
Did you collect all five Hot Summer Nights block patterns? Click here for our setting pattern, Town Square. We'll include our special instructions for making the blocks fit. (The Town Square pattern does not include the star block patterns - they are only available as part of the full kit.)



FaceBook Live
Carol is back in Volleyball which means FaceBook Live is back to Fridays at 6 pm and we are dropping down to once a month for the time being. Join us on Friday Aug 20th and Sept 10th at 6:00 pm.



New

Block of the Month
Patch Party
Brights and White with a little sparkle brought to you by Fairy Frost! This medallion style sampler combines classic piecing in bright colors that will make your mouth water. We are providing all the background fabric upfront so there is a $20 sign up fee plus $13.99/month for 11 months. Starts Sept 1, 2021. Finished quilt is 64" x 74" and can easily be enlarged with borders if desired. Click here to sign up.
Pattern by Leila Gardunia.
Limited to 12 participants.



New Fabrics!
Stitch by Lori Holt for Riley Blake
Crisp colors in sweet prints. We have yardage, including a new version of printed blocks, fat quarter bundles and 10" precut squares. Click here to shop for Stitch.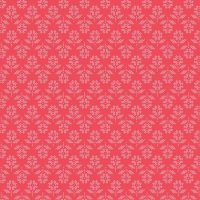 Free Flow
Tonal prints with a little design. These prints have an almost etched quality to the fine scrolls. Available in many colors. Consider the red to go with redwork embroidery, or the black for your halloween project! Find many great tone on tone blenders in this collection. Click here to shop all colors of Free Flow.



Laurel Burch 10" precuts
42 pieces per layer cake. Each is different colorways. Classic Laurel Burch in rich tone on tone prints with metallic accents, swirls and playful geometrics. Click the image to shop a specific color. Click here to shop all layer cakes.


New Kits
Homestead
We've used a combination of civil war reproduction style prints in our version of the Homestead quilt. Featuring large 12" x 16" blocks and sashings with cornerstones, this project sews together quickly. Kit includes the fabrics as shown and the pattern by Wendy Sheppard. The pieced blocks are Accuquilt friendly when using the 10" Qube.
Shop here for the kit.
Shop here for the Accuquilt 10" Qube.
Shop here for Accuquilt 1 1/2" strip die. (Note: If Accuquilt dies are showing as sold out, call the shop to order.)




Calendar Candle Mat full kit
Love working with woolfelt? This kit includes the pattern by Kim Shaefer and an assortment of colorful woolfelt to make all 12 candle mats. Finished size 9". Full kits only. Click here to shop.



Featured Panel
Sun up to Sun down panel digitally printed for exquisite detail, the 44" x 30" panel would be beautiful simply quilted and bound. Or make a bigger statement with simple checkerboard piecework. Click here for the panel.
Click here for the full kit.
Click here for the Highlights pattern.



New Notions
Thread Cuterz rings in Red White and Blue bling. Designed by our friends the fishermen, who we met at market a few years ago, and new to Quilt Corral is the thread cutter ring with patriotic bling. Use it on your finger or thumb or, our favorite, wrap it around your spool of thread while hand sewing. Click here to shop RWB Bling Ring. Click here to shop all Thread Cutterz.

Back in Stock!
Magnetic Pin Cups
If you sew on the go, even if it's just from one room to the other, take your pins along in a Magnetic Pin Cup. Available in Blue, Purple, Pink or Lilac. Click here to shop.
If you've missed any of our previous emails or just want to check a past email for something specific you can view them here in the newsletter archives.

Keep your cool - and stitch on!


Carol and Barb

and our dogs!

Maggie

Holly and Tommy


Mac


Dog Days of Summer Sale: Aug 1-15, 2021
Next FaceBook Live! Aug 20, 2021, 6:00 - 7:00 PM
UFO RV Retreat: Sept 23-26, 2021
Virtual Shop Hop "Fall Frolic": Oct 4 - 8, 2021 5:30 - 6:30 PM
Twelve Gifts of Christmas: Nov 5-6, 2021

Monday - Saturday 10 AM - 3 PM.
For needs outside of these hours please contact us via the contact page on our website, or via FaceBook, or by calling the shop. 530-934-8116