Welcome to our November newsletter! We have lots of news!
First of all, we are slowly expanding our hours and are now open
Monday - Saturday 10AM - 3 PM.
Facebook Live! Thank you to the loyal followers of our Facebook Live events! If you missed the Nov 6th event you can view the recorded post here. If you watch and see something you want, please call or email the shop to confirm that we still have it. Many items sell out during the event. The next Facebook Live! will be Nov 20, 2020 at 630 pm. Share with your quilting buddies!
New Block of the Month programs! We have something for everyone!
Granny's Seed Catalog Block of the Month is for our wool lovers.



We will be ordering these prepackaged kits on an auto-ship program directly from Granny's Legacy Designs, therefore you will pay one month in advance.
Finished size: 30" x 30"
Starts: Dec 1, 2020
12 months.
$25.99/month.
Click here to sign up and pay for your first month.
Pillow of the Month from Riley Blake
Do you love to change decor with the seasons? Each month receive the pattern and complete kit to make a charming 20" x 20" pillow cover. Buy one pillow form and change the cover monthly! Starts in January (we aren't exactly sure when they will ship). We are limited to 12 participants in this program. The kits will auto-ship from Riley Blake on a monthly basis, so when you sign up you will pay one month in advance.
Pillow size: 20" x 20"
Starts: Jan 2021
12 months
39.99/month
Click here to sign up for the Pillow of the Month program and pay for the first month.
Vintage Sampler by Barbara J Eikmeier
Did you miss Barb's Vintage Sampler BOM the first time around? It's been
five years and we still love this design so are offering it again in a different color way.
The colors will be similar to these:
Here's a sampling of some of the fabrics in our kits.
And here is a black and white diagram showing the quilt.
We will have our sample completed and on display soon. Limited to 12 participants.
The pattern includes three different cutting methods to choose from: Regular rotary cutting, Marti Michell templates, or die cutting.
Finished size: 80" x 82"
Starts: Jan 2021
12 months
$17.99/month
Click here to sign up for the Vintage Sampler BOM
Summer Kitchen Embroidery BOM by Crabapple Hill


We have something really special for all our embroidery lovers! It's a step back in time to a vintage kitchen! We've packaged the kits in colors and fabrics similar to those shown on the pattern cover.






The monthly kit includes the patterns and fabrics. If you want an optional Cosmo floss kit in the colors listed in the pattern, please let us know as it is not included in the kits. (We know many of you already have a lot of floss colors so we're making the floss kit optional). Our sample will be shaded with colored pencils (colored by Carol) and hand embroidered (by Barb). It's up to you if you want plain embroidery, without shading the designs, or to use colored pencils or crayons. (Pencils and/or crayons are not included in the pricing.) Limited to 7 participants.




Finished size: 56" x 56"




Starting in early 2021(Jan or Feb)




11 Months




$25.99/month


Click here to sign up for the Summer Kitchen BOM.
Preorder the Cosmo floss kit, $52.99 by clicking here to send us a message. When the thread arrives we'll contact you.


Coming soon! AccuQuilt Sew Along by Kaye Englwood
For all you Accuquilt users out there we are gearing up to start another sew along. It uses the 8" GO! Qube, the 8" Companion Angles and the 8" Companion Corners.
We aren't quite ready to launch the project but wanted to give you a head's up about which dies we will be using.
New fabrics!
Let the Good Time Roll by Paintbrush Studio Fabrics.


Fun and whimsical, we selected this collection because Carol used to roller skate competitively (!!) so, we just couldn't resist! Click here to shop.
Sewing Mood by Paintbrush Studio Fabrics.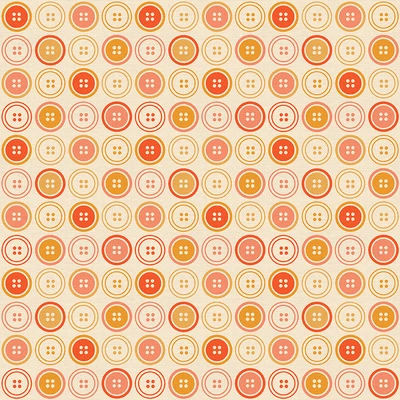 Does your sewing room need a facelift? Make new curtains and accessories with this bright, cheerful sewing themed collection! Or use it to make a holiday gift for a special quilting friend. Click here to shop.
New kits:
Purrfectly Precious
Start with a panel and add borders, simple piecing and a bit of fusible applique to stitch this kit up in no time. We've had the fabric for a while but have just recently sewn the sample and put the kits together.
Finished size 43" x 63".
Click here to shop.
Uni the Unicorn
Quilt Kit
Pink, purple, unicorns, and a sprinkle of magic! Sized for a twin bed this project sews up quickly. Accuquilt friendly using the 2 1/2" strip die. You still have time to make it for Christmas for that special little girl in your life.
Finished size: 65" x 86". Click here to shop.
Betsy's Closet, featuring Barb's Tiara fabric collection, is back in stock.


$26.99 includes the pattern and fabric, does not include the floss. Consider using colored pencil or crayon tinting!
Click here to shop.
New notions!
Clapper!
Handcrafted right here in Northern CA, use this clapper in conjunction with your wool pressing mat for really flat seams!
Perfectly sized, with a groove for your fingers, the wood has been sanded smooth. Shop here for the clapper.


Binding Eaze - it's like an extra hand at the ironing board!



Thread your binding through the loops, then rest your iron on the heat resistant surface and pull the binding through, folding and pressing it in one pass. We have been manually folding and pressing our bindings for ages and can't believe how much we love this new gadget!
Click here to shop.
Thread Cutterz Ring - designed to cut fishing line!


Thread Cutterz have a super sharp ceramic blade leaving a clean cut on the end of your thread. Designed to wear as a thumb ring, the adjustable velcro strap will also wrap around a spool of thread for hand sewing. The ring keeps your thread from uncoiling and the blade is right where you need it when you want to cut a new piece of thread. Carol loves it for hand sewing bindings. Barb loves it for applique. Click on the pictures above to shop for black bling or pink bling.